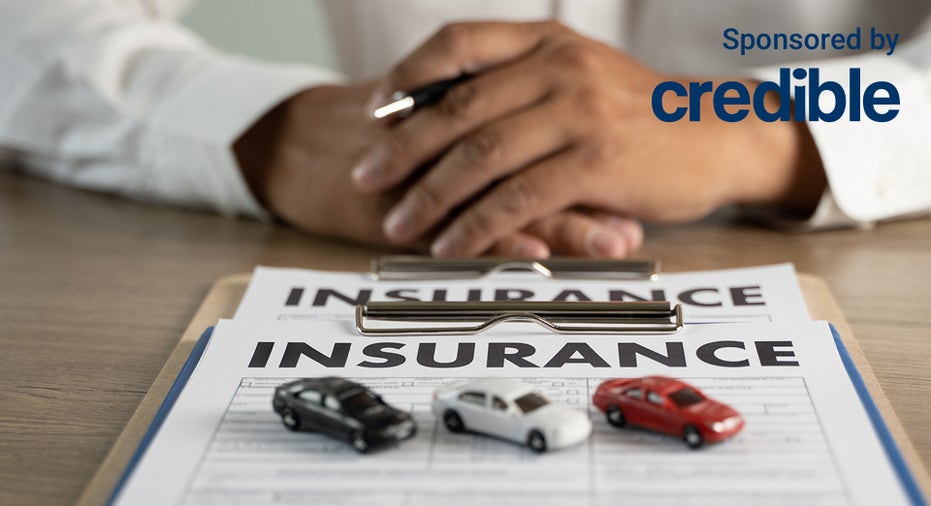 A safe driving record isn't the only thing that determines how much a driver will pay for insurance; zip codes and credit scores can also have a big impact on costs, according to a recent report.
The Consumer Federation of America (CFA) report, which looked at drivers in New York, said that those with clean driving records, but low credit scores paid on average $1,367 more than those with better credit scoring. Additionally, drivers with bad credit who live in certain zip codes paid an average of $3,411.
New York is one of many states that factors in credit scores when determining insurance rates. California, Hawaii, and Massachusetts are the only states that don't allow insurers to use drivers' credit scores to set premiums.  
However, Credit-based Insurance Scores (CBIS) can add an objective and heightened degree of risk assessment, Jeffery Brewer, the vice president for public affairs at the American Property Casualty Insurance Association, which lobbies on behalf of the industry.
"Removing factors such as ZIP Codes and CBIS as groups like the CFA demand would mean auto insurance rates would be less fair and accurate," Brewer said in a statement.
"To set the record straight, when determining the fairness of rates, you need to consider not just the premium charged but also the expected losses or claims that are likely to be filed," Brewer said. "To have a complete picture and make a fair decision, it is important to look at both losses and premiums paid."
If you're looking for a way to save money on your auto insurance costs, it may help to change providers. You can visit Credible to compare quotes from multiple insurance companies at once and choose the one with the best rates for you.
MANY AMERICANS STILL OPTIMISTIC ABOUT HOMEBUYING DESPITE TOUGH ECONOMIC BACKDROP: TD BANK
Car insurance rates are rising fast
Several factors, including rising inflation, the increased cost of vehicles and consumers driving more, contributed to a 9% increase in auto insurance costs to $1,777 per year in 2022, according to Insurify's 2022 review and what's ahead for 2023 report. 
And car insurance prices are anticipated to rise another 7% in 2023 to $1,895 per year, the report forecasted. 
Auto insurance costs grew two times faster than inflation's 6% rise, surging by 14.5% in February, and some Americans have seen rates rise by 20% or more, according to J.D. Power's Quarterly Shopping List Report.  
Drivers are facing these increased costs even if they haven't filed a claim, according to a recent PolicyGenius report.
"Unfortunately, there are other factors beyond your control that can lead to rate increases," PolicyGenius said. "Paying out more claims than expected, rising car repair costs, and even higher health care costs can lead your car insurance company to raise your rates at renewal — but shopping around for a more affordable policy can help you find cheaper coverage."
If you are struggling with rising prices and want to save money, you could consider finding a new auto insurance provider to lower your monthly premium. You can visit Credible to speak to an insurance expert and get all of your questions answered.
PROPOSED CREDIT CARD LATE FEE REDUCTION COULD COST SOME CONSUMERS MORE, SURVEYS SAY
Other factors that may impact what you pay for car insurance
Where you live and what your credit score is can have a major impact on your insurance rates, but several other factors can affect the cost of car insurance, according to Insurify.
For example, drivers that clock a lot of mileage have more opportunities to be in an accident and pay more for insurance. Drivers who bulk up their traditional insurance with extras like glass coverage, gap insurance, or roadside assistance will also increase their premiums. 
On the other hand, drivers can see their monthly insurance costs drop if they select a high-deductible plan. However, the savings comes at a risk, according to Insurify. 
"The higher your deductible, the lower your monthly premiums will be," Insurify said. "However, higher deductibles also mean more monetary risk in the event of an accident, so it's important to consider your financial situation when selecting a deductible."
If you are shopping around for new auto insurance, the Credible marketplace can help you compare multiple providers and find your personalized rate in minutes without affecting your credit score.
CONDITIONS IMPROVE FOR BUYING A HOME, REPORT SAYS
Have a finance-related question, but don't know who to ask? Email The Credible Money Expert at [email protected] and your question might be answered by Credible in our Money Expert column.
link