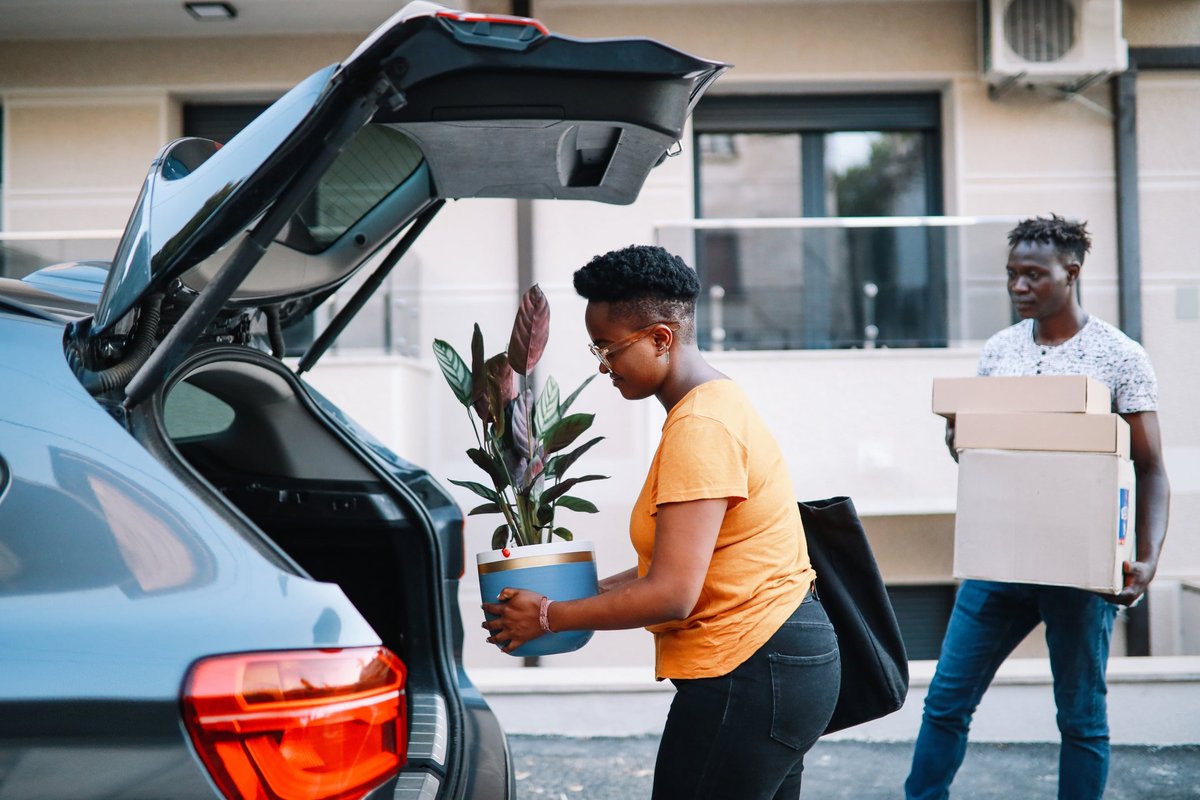 The big jump in rates may surprise you, but there are options.
---
Key points
Many years ago, I relocated to a new state, and my car insurance rate increased substantially.
I was able to take steps to reduce it, but my premiums are still higher.
---
Car insurance is a crucial purchase, both to be in compliance with the law and to avoid the potential for large out-of-pocket losses in case of a collision or other problem. I've always made sure to purchase plenty of coverage, even buying more than the required amount of protection.
Unfortunately, when I moved to a new state many years ago, my relocation ended up making my auto insurance premiums far higher. In fact, my premium costs came close to doubling. Here's why that happened, as well as some steps I took to deal with it.
Why premium costs can go up after a move
The cost of auto insurance can increase any time a policyholder relocates — even if the move isn't to a different state. The reason for that is because living in different locations can present a different level of risk.
Insurers set prices based on the chance of having to pay a claim. If the company thinks there's an increased likelihood of a problem such as a car accident, vandalism, or other covered damage, then insurance premiums will go up. Likewise, if the insurer thinks there's a greater chance of a costlier payout — perhaps because of different state laws on who is responsible for covering auto accident losses — then premiums will go up, too.
My move took me to a state where more accidents happen, and to a neighborhood where there was a greater chance of issues such as theft or vandalism. The laws were also different, as I moved from a no-fault state where each driver's own insurance covers damages from minor crashes to a fault state where that's not the case.
Since my coverage needs and the level of risk changed, it's not surprising that my insurance costs increased so significantly.

How I coped with rising premium prices
When my premiums went up, I didn't just accept that I would have to pay more. Instead, I researched my coverage options. Specifically, I looked into what protections were required and which ones I felt were necessary under my new state's rules. And I shopped around and got quotes from multiple different insurers, including smaller local carriers, rather than just assuming it made good sense to stick with my current insurance provider.
By taking these steps, I was able to offset some of the increase in premiums. I still had to pay more for coverage than I did where I lived before. But the added costs weren't quite as substantial as they would have been if I had just stuck with the status quo and kept my existing insurance policy upon moving.
Unfortunately, in circumstances where a move is necessary, the fact is that insurance costs can go up. And no one is going to opt out of a move they want to make just because they will end up having to pay more for car insurance at their new destination. The important thing is to look at all options — other than dropping essential and important protections — to make sure that premiums at a new place are as affordable as they can be and to prepare for any cost difference when setting up a new budget after a move.
The Ascent's best car insurance companies for 2022
Ready to shop for car insurance? Whether you're focused on price, claims handling, or customer service, we've researched insurers nationwide to provide our best-in-class picks for car insurance coverage. Read our free expert review today to get started.
link