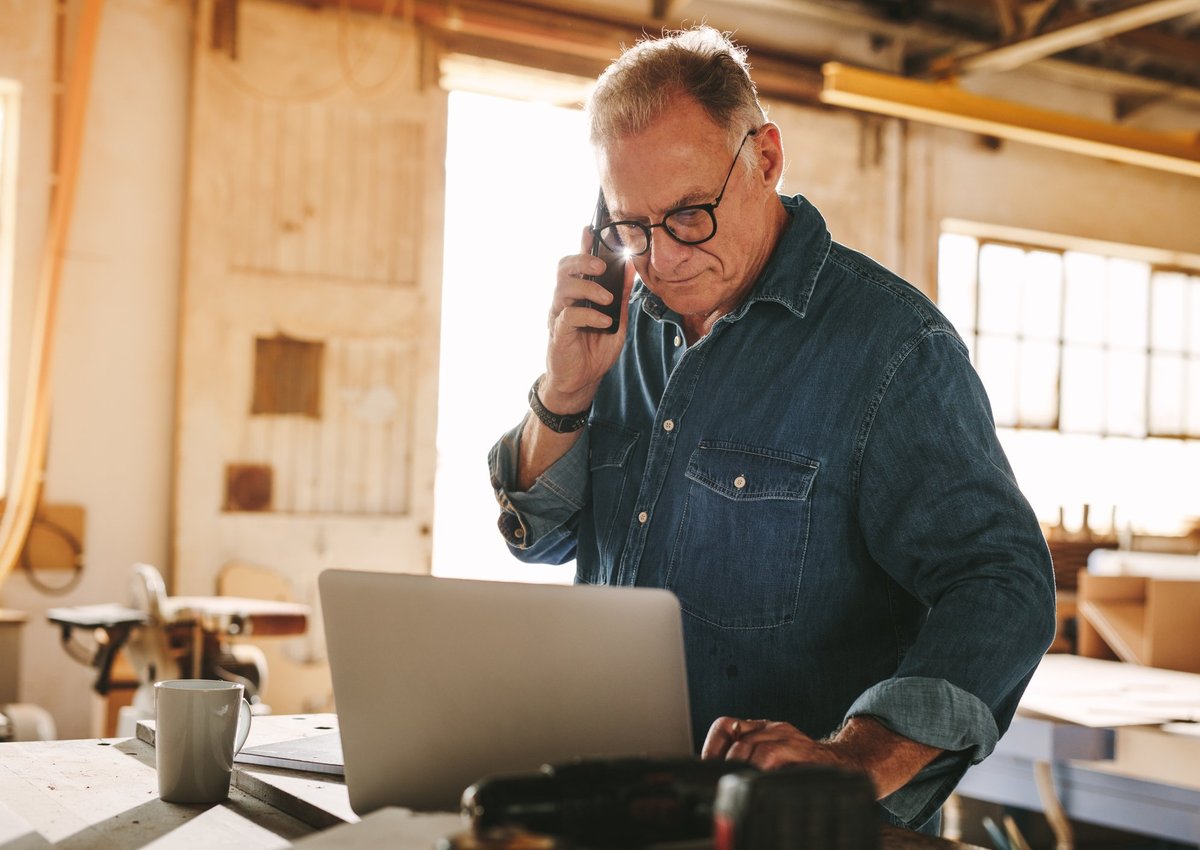 It'll only cost a little of your time.
---
Key points
All drivers need car insurance to drive legally, and skipping it to save money isn't wise.
Shopping around is a much better option to reduce rates.
It's better to focus on which company provides the best value rather than focusing exclusively on low premiums.
---
The end of the year tends to bring our minds toward our finances as we gear up for holiday spending and the far less pleasant tax season that follows it. Many of us also set New Year's resolutions to save more and spend less. 
There are several ways to achieve this, including cutting unnecessary purchases from your budget. But you can also save by looking for ways to reduce your essential costs. Here's one trick that could save you hundreds of dollars next year.
Add this to your to-do list
Drivers in nearly all states need car insurance to drive legally on the roads, but this can get pricey. The average car insurance premium is $2,875 in 2022 and drivers with accident histories or those who live in areas prone to natural disasters or car theft can pay a lot more. And given the way inflation's been driving up all costs this year, it's possible that average rates could go even higher in 2023.
Some people choose to combat this by reducing their policy limits or forgoing coverage altogether, but this can be dangerous. If a driver causes an accident and they don't have insurance, they could face fines, suspension of their driver's license and registration, and even jail time. And even those who opt for state-minimum coverage could find themselves facing a hefty bill if the accident leads to costly medical expenses.
Fortunately, drivers can often find better deals on the same or an even higher level of coverage just by shopping around. Every insurance company weighs risk a little differently, which is why they all give different rates to the same driver. Some may penalize a driver more harshly for accidents while others may put more weight on the driver's age and marital status. The only way to know for sure is to get quotes and compare them side by side. 
But price isn't the only thing that matters
It's tempting when looking at car insurance quotes to pick the one that offers the cheapest premiums and head to the checkout, but it's important not to fall into this trap. Remember, insurers are only legally obligated to pay up to the policy's limit. If the cost of the accident exceeds the policy's limit, the driver is on the hook for the rest. So it's better to focus on value rather than just price.
Discover: Save money with one of these top-ranked car insurance companies
More: Check out our picks for best car insurance companies
Look for the company that offers the best combination of the following features:
Affordable premiums and deductibles
Adequate coverage for the vehicle
Highly rated customer service
High financial strength ratings
The first two are pretty easy to compare. Just get quotes and look at what each has to offer. Many car insurance companies enable drivers to do this online, but some may require a call to an agent to get the process started. This can also be a great time to ask any questions about the policy's coverage.
Customer service can vary a lot, especially if working with an insurer that operates through a network of independent agents. Often the easiest way to test the quality of its service is to reach out to the insurer with a few questions. But drivers can also check out customer reviews and surveys published by independent agencies, like J.D. Power. 
In addition, the National Association of Insurance Commissioners (NAIC) offers Complaint Trend reports on all major insurers that show how many complaints they receive compared to other insurance companies of the same size. A complaint ratio of greater than one indicates the company receives more complaints than average while a ratio of less than one indicates the insurer receives few complaints.
As for financial strength, drivers can gather this data from independent ratings agencies like S&P and A.M. Best. Searching the insurance company will bring up a letter grade that corresponds to the insurer's financial strength. This indicates how likely it is that the company will be able to pay out claims when necessary. Each agency has its own rating system, but generally, drivers want to see a score of "A" or better.
Shopping for insurance may not be the most exciting way to spend an afternoon, but it can really pay off for those who find a better deal. And even if the best choice is to stay with the current insurer, at least you'll know you're not leaving money on the table.
Our best car insurance companies for 2022
Ready to shop for car insurance? Whether you're focused on price, claims handling, or customer service, we've researched insurers nationwide to provide our best-in-class picks for car insurance coverage. Read our free expert review today to get started.
link